What is Linc?
The Linc Service® Network is a world leader in HVAC commercial service. Comprised of over 190 commercial HVAC contractors, Linc Service® Network spans every major metropolitan market in North America. Combining the best of both worlds, the attention and service of independently owned contractors, and the worldwide resources of an international corporation.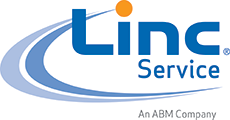 Maintenance Solutions
Return on investment is a critical component in considering most business decisions. Within the Services Division at Caycore Solutions, we consider the decision to purchase a maintenance solution critical to the long term asset value of any property. We understand that by solving this often complex piece of the asset management puzzle, our customers are then able to focus their efforts more on their core business.
Through our implementation process, we strive to provide our customers with a true financial and operational analysis of their current situation. Our team of professionals accomplish this by using a step by step process that extracts key financial data and examines the current operation of the mechanical infrastructure. Throughout this consultative process, we factor in our customers' long and short term goals for the project, which then allows for an informed decision to be made.
Caycore Solutions assists organizations in the reduction of the owning and operating costs of their facilities' HVAC systems with Proactive Preventative Maintenance which prevents costly breakdowns.
Our Guaranteed Lifetime Protection plan allows you to
Flat line your budget as it relates to your HVAC maintenance and repairs
Reduce down time
Increase profits
Include equipment replacement in the plan
Extend equipment life
Lower expenses by reduced owning and operating costs
Improved equipment reliability and uptime
Increase your energy efficiency and sustainability
Provide increased building comfort and indoor air quality
Fund Preventative Maintenance Programs without increasing your budget
Before developing a solution for your facility, we recommend a complete HVAC system analysis. We take into account the age, condition, and efficiency of the systems, whether a plan can be developed and customized to fit the budget, and your goals and objectives for the facility. For more information on the Linc Service™ group go to www.lincservice.com.
Linc Service® Contractors
As a Linc Service® Contractor, Caycore Solutions have trained professionals on staff who can engineer solutions for your facility's changing needs. As your business continues to grow and evolve, we are there to help modernize, upgrade or completely redesign your HVAC systems to complement your organizational changes. What sets the Linc Service® Contractor apart is that we provide you with the financial justification that identifies your savings, savings you will realize due to more energy-efficient HVAC equipment that is properly upgraded, maintained, and operated.
At Caycore Solutions we are proud to be a Linc Service® contractor whose mission is to uphold Linc Service® rigorous standards. Only 1 in 100 contractors achieve Linc Service® standards status. Linc Service® status provides for the comprehensive maintenance and service of commercial heating, ventilating and air-conditioning systems including equipment and system replacement.
Linc Service® contractors service every aspect of commercial HVAC systems. As a Linc Service® provider, we understand the challenges that face building owners and managers and provide solutions that result in increased energy efficiency, reduced operating costs, proactive service and reduced down time.
Utilizing a Linc Service® contractor such as Caycore Solutions means
Automated Maintenance Scheduling
Access to Guaranteed Lifetime Protection Maintenance Plans
The most advanced technical data available to the HVAC industry
Technicians who are required to undergo on- going training
National purchasing power for the most cost effective parts and equipment
Expert services to enhance energy efficiency and minimize expenses
What really sets us apart, however, is our focused approach to project planning, managing expectations, service delivery, and guaranteed results. This strict attention to detail guarantees we consistently meet and exceed client expectations. Don't take our word for it, we invite you to look at our client testimonials on the right hand of the screen.